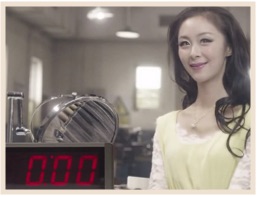 The maternity leave is slowly going to be reduced in order for me to come back to work.  From the second week of April I will be back to work two days per week.
The joy and love which a new mother feels for her little baby is indescribable.
Then I also have to say that Mia Angeli Bei is like my second baby and I have missed her so much.
Parenting has taught me a few things.  Multi-tasking and speed are two things which gave new meaning to these words.
It reminded me of this commercial advertisement of the 10 second makeup challenge.
Here is the link: https://www.youtube.com/watch?v=J9dKnfuKIp8