New website – nya hemsida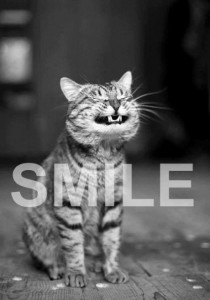 (picture was taken from Pinterest)
Finally! Cannot begin to describe how glad I am that my latest website is up and running. Seeing that I am starting to get more business clients, I thought it was time to get a more professional makeup and hair portfolio on line. Someone told me about WordPress and how easy it is to work with it. It is not really that straight forward, at least not as easy as Frontpage or iWeb. As with anything else, once you understand it, it becomes easier to use. At least I now have places where I could add the recommended links of my business partners. Brides can now scroll down and get all the information that they require on one page, which includes pictures; references; prices; recommended links etc. The same structure follows on my fashion page. Soon, I will also be able to upload some film work and video clips, which I have done for certain advertisements.
A special thanks to my husband for helping me with the cover page of my website. Now, only the Swedish website needs to be created. No pressure 🙂
From now on I will try to write my blog in Swedish as well. Hope my new website is a pleasure to visit and user friendly.
———-
Äntligen! Jag är så otrolig glad att min nya hemsida synns på nätet. Sedan jag få mer företag kunder, har jag bestämt att det är dags att få en proffs makeup och hår portfölje på nätet. Någon tipsade mig om WordPress och berättade att det är så lätt att använda. Det är inte så lätt som Frontpage eller iWeb, men ändå précis som någonting nytt, tar det tid att förstår och då blir det lättare. Brudar kan scrolla ned och få alla information som de behöver på en sidan t.ex bilder; kund referenser; priser o.s.v. Precis samma struktur finns på den mode sidan. Snart ska jag ladda upp några film arbete som jag har gjort åt viss annons job.
Tack till min make som hjälpte mig med den huvudsidan av min hemsida. Nu är det endast min Svenska hemsida som behövs att skapa. Ingen tryck ☺ Från och med nu ska jag försöka att skriva min blog på Svenska också. Hoppas att min nya hemsida är ett nöje att besöka och användarvänliga för er alla.