We were in South-Africa for a few weeks and came back on Monday evening.  We had a lovely time and I am glad to be back in Sweden.  I forgot what a rat-race it is in Gauteng and how fast the people talk.  Any case, I gathered a few things to show you where we stayed and what we did when we were there.  So, now I am showing you what you can do in Johannesburg when you don't have a car.
You know how things change once you become a parent?  We stayed at a hotel in Sandton.  The staff were very friendly, but it is not really a family-friendly hotel because there are not much for kids to do. Luckily, most hotels have shuttle services to the nearest shopping mall. Before I got pregnant, the two first places which I would visit at the hotel is the spa and gym.  One day, I took a chance when I saw someone else exercising at the gym.  I got onto the bicycle while our son tried out all the other equipment.  Luckily, the other gym member rolled a big gym ball to our son and I managed to train for a total of 5 minutes!  You have to understand, I haven't had time to gym in over two years now.  I do however try to eat healthy whenever I can.
Entrance to the spa on the right; gym on the left and the little play area below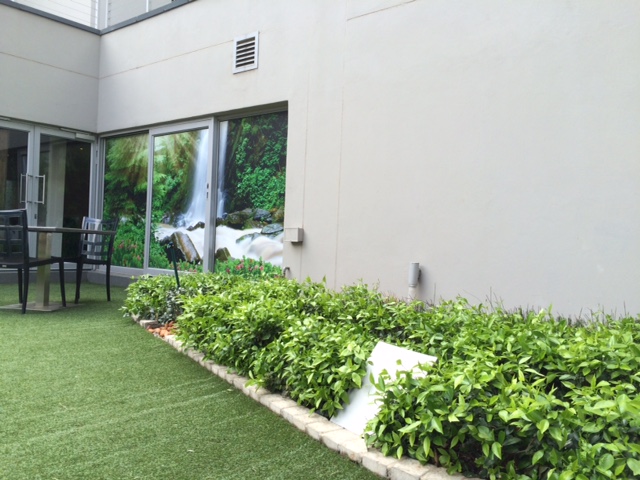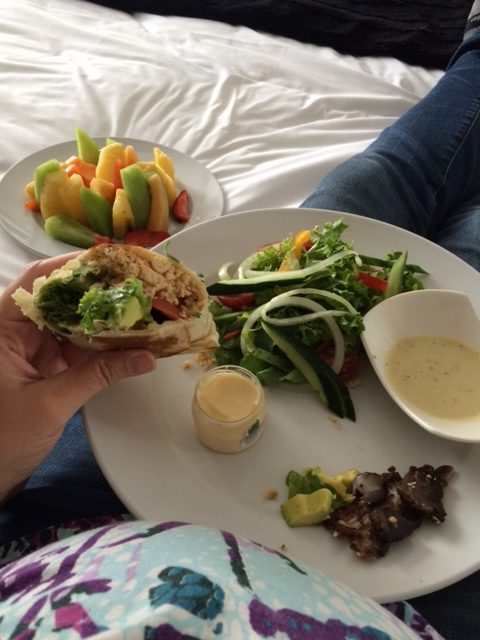 Talking about the healthier option.  My Swedish readers will enjoy this one.  I came across a place in Sandton city where there is a self-service frozen yoghurt machine and station.  Choose from many different flavors & toppings and pour it in yourself.  Then you measure and pay for it when you're done.
It is called Smooch.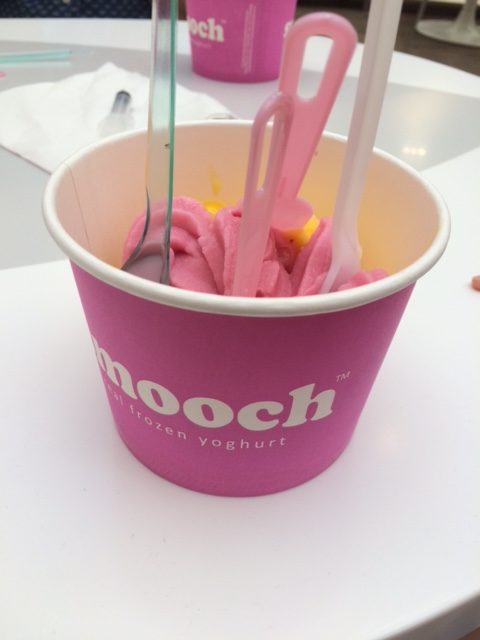 If you want a coffee and a bite, really "joburg-style" (fast), with American sizes (large), then you could go to the New York Minute.  You will also find this at Sandton city.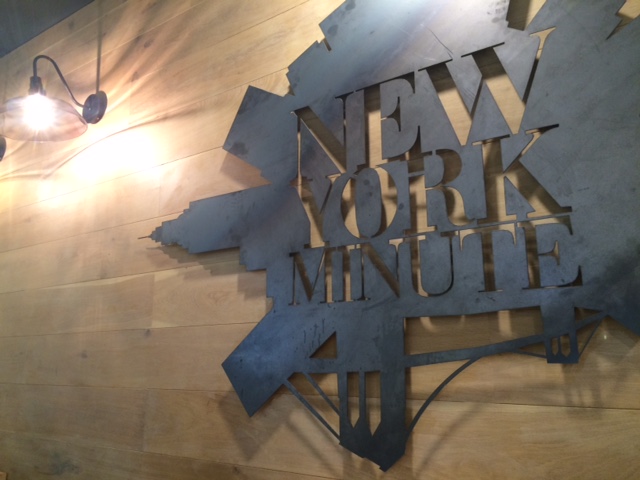 You can find the regular fashion shops which we find here in Sweden at the mall as well.  Swedish brands like H&M and Tiger of Sweden.  You will also find Zara there.
Family-friendly restaurant: to drink coffee while its hot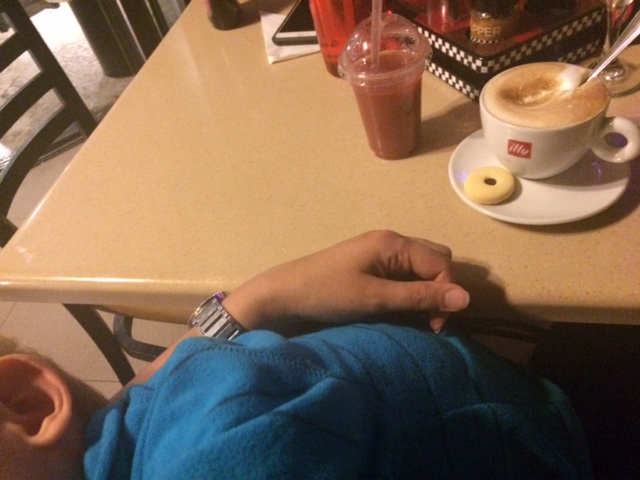 A friend told me about a family restaurant where the little ones can play while you (try to) eat with family and friends.  Unfortunately, when we came to this specific branch, the restaurant closed and another one was in its place.  Which luckily for us was also family-friendly with friendly staff helping your little one up and down the slides; through the little mushroom houses and on the swings. The first place is called Papachinos.  The place where we ate, which I highly recommend, is called Ristretto.
Luckily, I got hold of my makeup supplier.  No where else do I know of a service this good.  Where the supplier will come to you to show you the latest products; take your order and deliver it when ready, normally within two days. I got really nice products which I can't wait to try on someone.  Don't worry, I always test it on myself first…haha.  When I was done with business, I searched online and came across this jewel….
Morrells Boutique Estate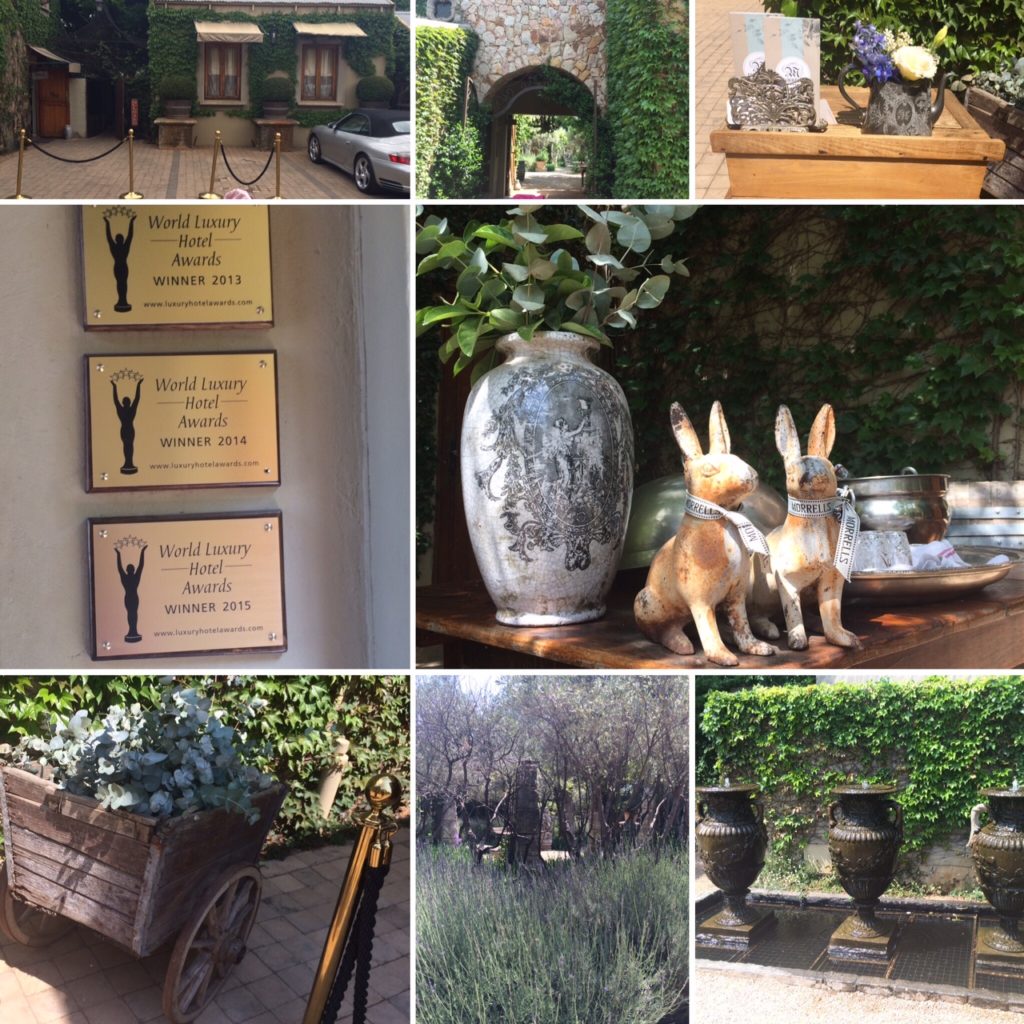 It is a 5-star boutique estate; wedding venue and guest house with a vintage French style.  Finally, a place where our son and I could take a breath of fresh air and walk around in beautiful scenery like we are used to here at home.  The manager was so friendly to show us around and talked with so much passion about Morrells.  We decided to eat lunch there and took some pictures to show.
Wedding venue: brides, just look at this angelic beauty.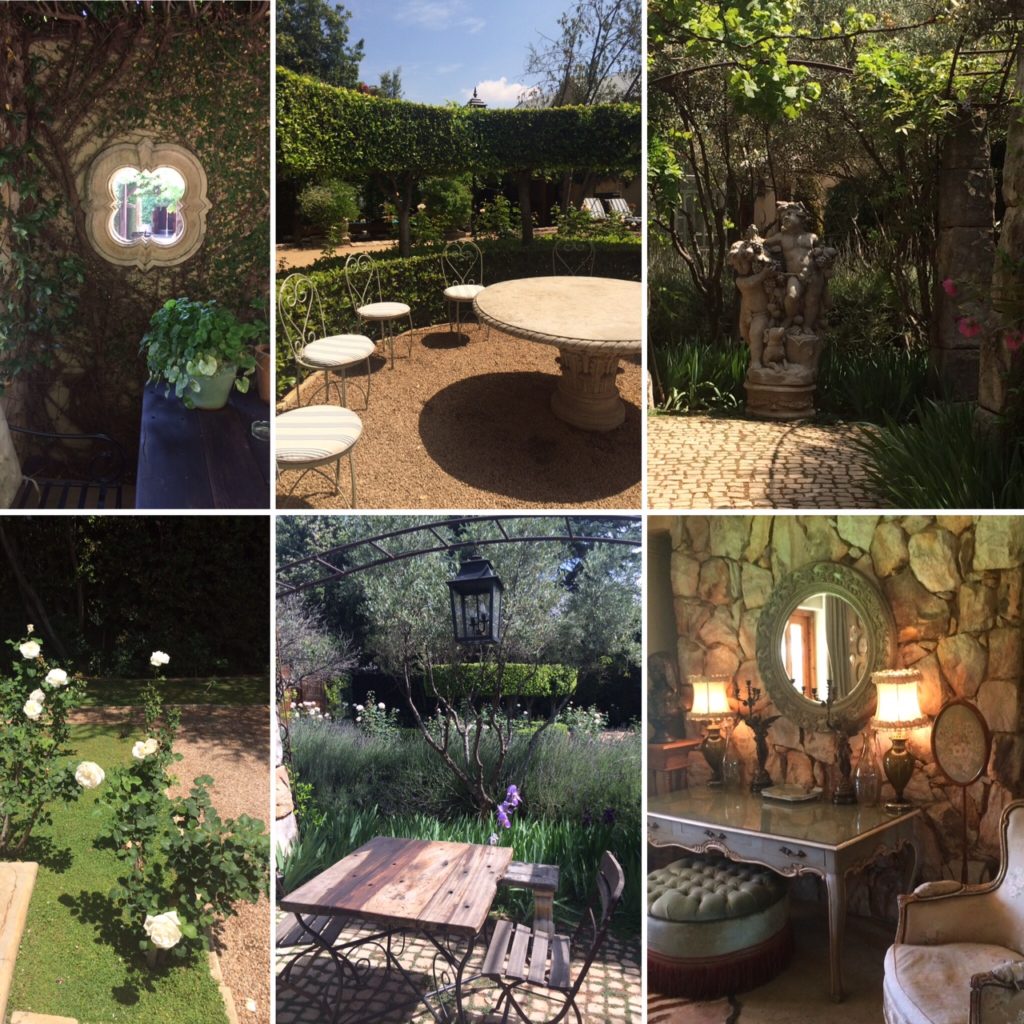 In the photo above, on the bottom right corner, this is where the wedding couple would sign on the dotted line.  My first reaction was, I could do make-up here 🙂
They did not forget about the men
There's a separate room for the groom to get ready in, overlooking a beautiful garden.  Just behind the piano room, there's a bar area where the groom would traditionally smoke a cigarre and drink whiskey to celebrate the groom's wedding.
you could always come here for your honeymoon or a weekend away.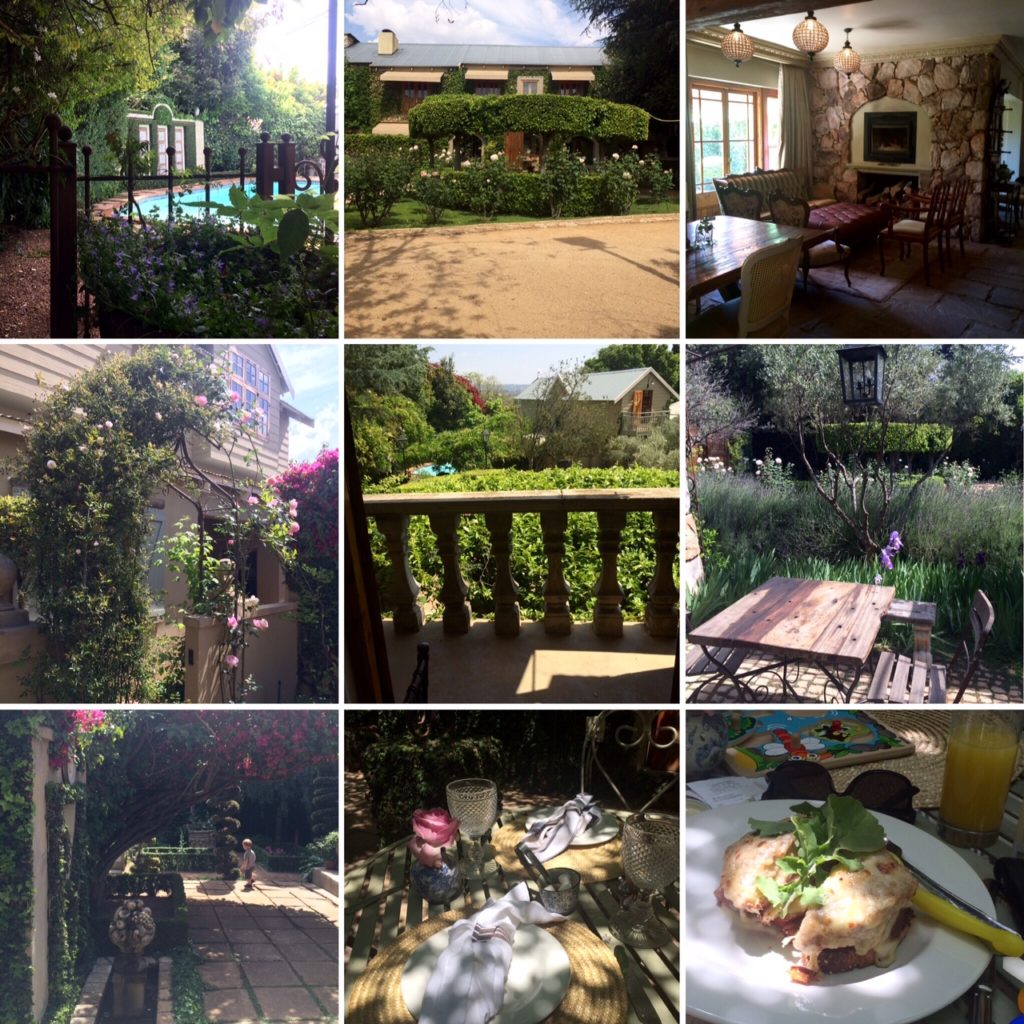 I could easily see myself relaxing at the pool with a glass of champagne or getting cozy at the fireplace. Did I mention they have underfloor heating.  We ate a late breakfast / early lunch there and the food was delicious.  They have also wine and cheese tasting events where they get the top wine farmers from Cape Town for an event like this.  Lastly, my favorite, yes, they do have a spa on site 🙂  Here is the link: http://www.morrells.co.za/