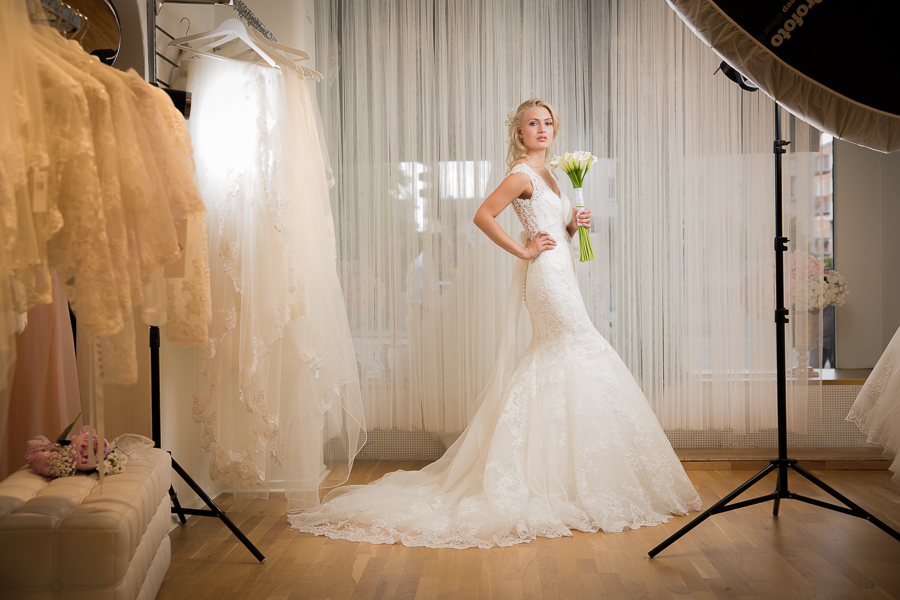 It is strange how things work sometimes.
For the past few years I was looking for a wedding-dress designer to work with, but couldn't find anyone interested. They either already had someone which they normally makes use of or they didn't need newly updated photos.
This made me really negative up to a point where i started doubting myself as an artist.
Then suddenly last year I found two different people who were interested.  The first one is a wedding dress boutique and the other is a master tailor.
It does sometimes help to know people who knows people…haha
Earlier last year, I found a florist on the internet who was interested in working with me.  Karla, the florist from Blomsterstudion Stockholm introduced me to Linda from Stockholm Brud och Fest.  I was so impressed with both their service and selection of wedding dresses.
First we arranged a fitting for our bride. Not that I want to exaggerate, but it felt like there were hundreds of beautiful wedding dresses to choose from.
We went through quite a lot of dresses before we found "the one".
Linda and her staff assisted Danielle, carrying dress after dress to her fitting room.  Giving her advice on what would suit her best regarding style and color.
Ding, ding, ding! Stop the clock! Finally we found it 🙂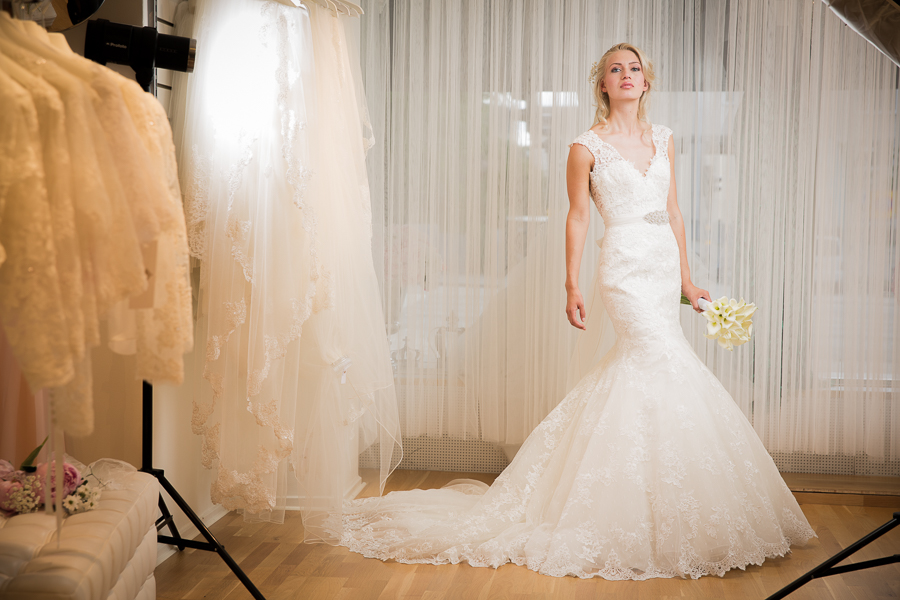 That one dress which fit Danielle like a glove, like it was specially made for her.
The style was romantic and the whole dress was covered in beautiful white lace which ended in a train at the back.  It was so beautiful, but I thought it was missing a little sparkle.  Luckily, Linda's helpers suggested a soft thin belt, embroiled with small crystal stones which was a perfect finish and fastened in the back with a chiffon bow.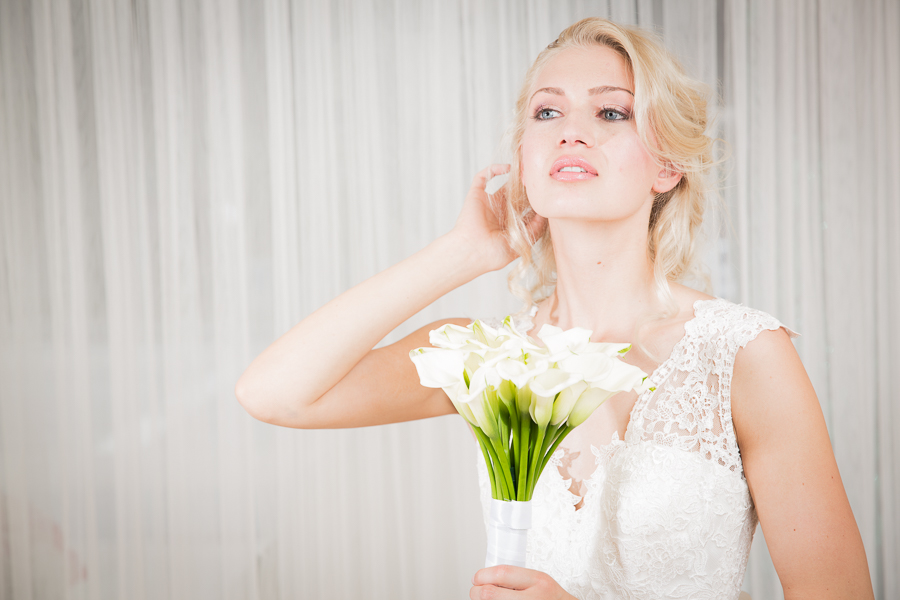 On the day of the photoshoot, Danielle got dressed; I applied her makeup and created the hair up-style and Karla created a lovely white and green Lilly bouquet.  Looking at Danielle standing there all made up.  The best to describe is that it was heavenly.  She looked like a beautiful angel.  The wedding Photographer, Daniel Gual, put her in such great light.  When you look at the pictures you can see how Danielle is glowing, exactly like a real bride should glow on her wedding day.