Me on the Swedish Talent Show Talang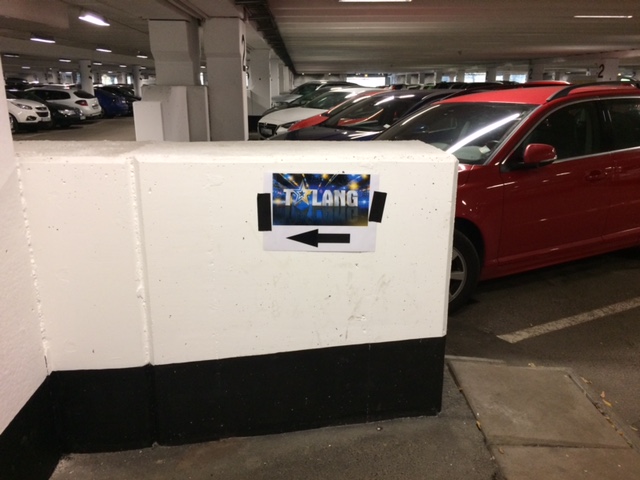 There are quite a number of things happening at the moment.  Good things.  When there are so much to tell you, that is when I least get the time.  I am really trying to catch up and will do so soon.  Promise 🙂 A little while ago I was invited to see the Swedish talent show, Talang.  This is similar to the America's Got Talent show and it is very entertaining. Artists like singers, dancers, magicians etc gets the chance to showcase their talent in the hope of winning the title.
You know, as a mother of a two year old without a nanny or granny or any type of babysitter.  Getting out at night is a definite luxury thing for us.  It is even more rare without having our toddler with us.  At first I felt a little bit shy to admit that I went all out and dressed up for this occasion, but then I thought, who cares.  I bought a new black evening top and did my makeup and hair.  On the other hand, this is a live show and what if the camera falls on me.  Then I do not want to look like one of those days when I know I am not going to see anyone.  We all live for that moment where we get seen on tv.  You know, like when you attend a live cricket match or rugby (football if you are Swedish:-))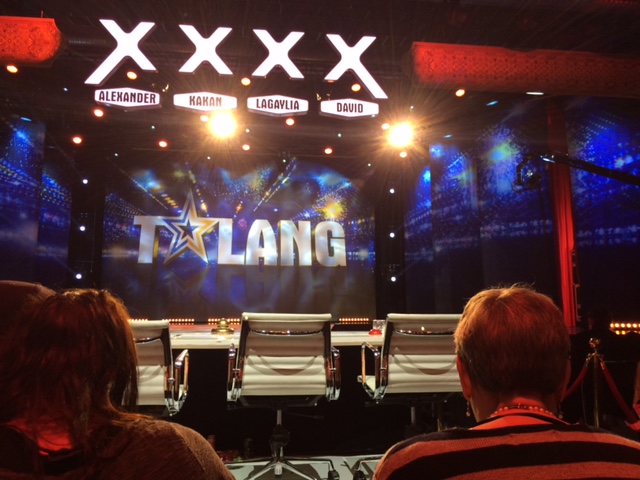 Unfortunately, I did not get my 2 seconds of fame, but it was the very first show of this year and as I said very entertaining.  You should watch it, Sweden has got talent.  The other positive thing about the show is, one of the judges, Lagaylia, throws in a bit of English here and there and because these arts are universal, it is understandable even if you don't speak Swedish yet.  My favourite judge is David because of his Swedish accent.  I could just listen to him talking.  It is quite hypnotising.  He could tell me a long story and I would just smile and nod and not knowing anything he said.
When they had a short break, I was lucky enough to see the Makeup Artist doing touch-ups, but it was too far for me to see who it was and she was too quick for me to take a picture.  Who knows, maybe one day I will be lucky enough to meet her in person, I hope 🙂  A few of my favourite artists from the show was High15; Ibrahim Nasrullayev; The Sugar Collective.  See more photos of them on my Instagram @miaangelibei
It shows on Saturday nights on SVT4 or you could watch it on tv4play.se