Stockholm Beauty Week and Fashion Show by Jennifer Blom
This passing week was Stockholm Beauty Week in Sweden and I was there.  I was curious to know what is new on the beauty market and was looking for new makeup and hair inspiration.  It was a bit hectic this week.  I had quite a large project which I worked on and I literally ran in-between seminars and meetings.  You can imagine it was a bit stressful, but hey, if you want my attention, just mention the fashion show and you know I will be there…haha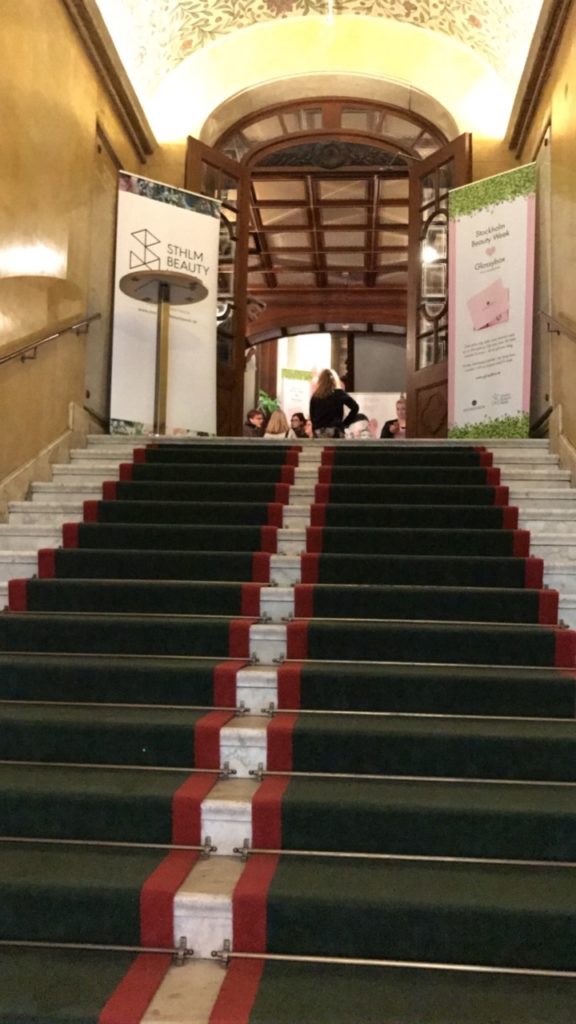 There were so many wonderful new things to see and try.  Not to mention all the specials and goodie bags.  There were so many things which needed my attention around the project.  Which means there were not much time for me to spend at the beauty week. Since our son has been born, social events and after hour events have been taking a bit of a back seat.  As Murphy wants it, my husband had a work event on the same day as the fashion show and we had to play rock, paper, scissors to see whose event was more important.  Luckily, I found a babysitter this time to attend the fashion show and to quickly scan through all the beauty booths.
By the time I got there, many beauty stations have been packed away already.  Such a pity because I told them I'm coming back to hear more.  On the second floor I came across a hairstyling booth where I could try out a new hair styler.  Normally I spoil my clients with beauty treatments i.e. makeup and hairstyling and this time I was on the receiving end. You have no idea how good it felt.  Since our son has been born, I never get time to sit down for a treatment.  Here, I could sit down, relax with a cup of Nespresso coffee, good company which did not involve talks about poop and get lovely curly hair.
Some highlights and things I would still like to try…
Nail gel with personal led lamp: Le Mini Macaron Sverige
For moms like us, doing nails on the go.  Nails dries within 30 seconds per nails which means 5 minutes to do your own gel nails.
Battington 100% silk false eyelashes.  No cruelty to animals.  Some of the lashes are build in layers to build volume and length.  Looks very natural.  Caring instructions: with a cotton swab and makeup remover remove eyelash glue.  Lashes can be used up to 25 times.
Skincare: Ninni – created by you
Korean Sheet Masks: Sheet Happens
Next time I will upload close up photos of the makeup and hair from the fashion show. For now, see above video as a sneak peak 🙂