Marketing Assistant wanted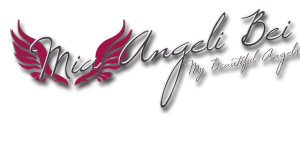 Mia Angeli Bei – My Beautiful Angels is growing and I am looking for an extra hand by being my Marketing Assistant.  The business is driven by me, as a sole trader.  Due to a higher demand and work overload. I need an extra hand to take care of all my business' marketing needs. In order for me to focus on what I love to do i.e makeup application, hairstyling and blogging.
Potition: 6 months intership with a posibility to a permanent, part-time position working on a commission basis.
Duties as Marketing Assistant:
All aspects of daily management of Marketing.
Creating an effective marketing stretegy.
Research & analysing the ROI to ensure the marketing strategy is working effectively.
Schedule weekly meetings. Adapt to a new strategy if needed.
Communication and creative content includes: managing and creating posts on social media; handling PR pieces; making phone calls. Execute B2B marketing.
Arranging events and other business projects.
Representing the business at certain events.
Working closely with and reporting all marketing activities to the owner.
Background of Marketing Assistant:
You are studying or have a degree in marketing.
Merit if you have experience in the fashion; beauty or entertainment industry.
You are well organised and goal oriented.
Fluently in English. Merit if you are fluently in Swedish as well.
Up to date knowledge of marketing best practice and an eye for creative marketing opportunities.
Creative both visually and in writing. Either doing things in a current trendy way or in a way which has never been done before.
Strong understanding of effective PR and Marketing Communications.
Have to understand the Mia Angeli Bei brand and how to grow it in a positive way.
Welcome to a warm, friendly and positive environment.  Apply with your CV here: