My first short film movie in Sweden – Välkomna till Soltorp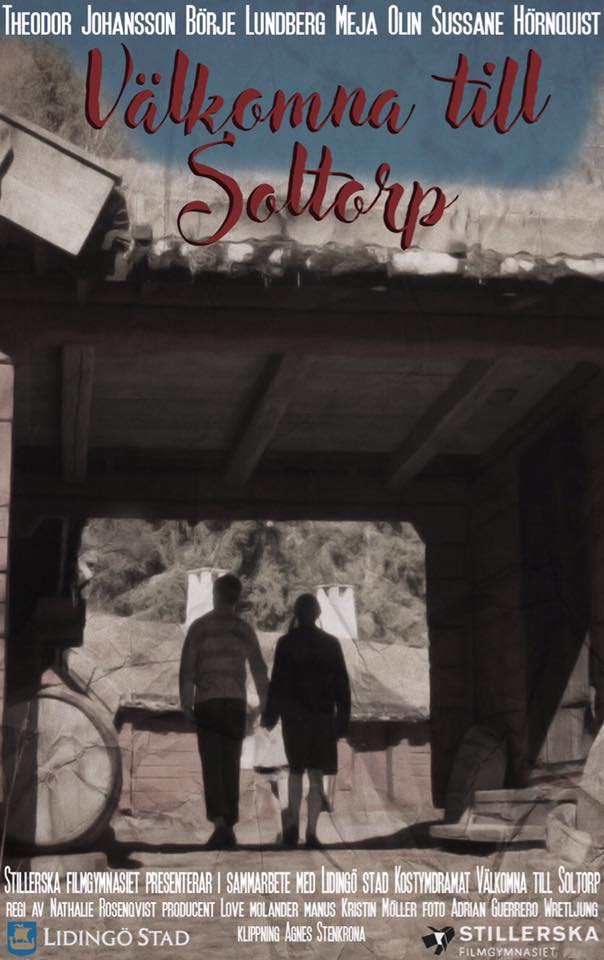 Välkomna till Soltorp – part 1.
My first short movie in Sweden is called "Välkomna till Soltorp". Translated directly, it means Welcome to Sunny village. What a proud moment to be chosen as their lead make-up artist.
The Story:
The story is about two siblings, a boy called Hans and a girl called Britta, who ended up in an unpleasant orphanage in 1948. The story plays off in the orphanage which showed what really happened to children there back in the 1940's. Later, Hans (played by actor Theodor Johansson) and Britta (played by actress Meja Olin) were separated by adoption of two different families. Britta was first chosen to be adopted.
While Hans were left behind alone at the orphanage, he was ready to do anything to find his sister again. The headmaster of the orphanage, Bengt (played by actor Börje Lundberg), is extremely strict and hates children. Hans had to endure both physical and mental abuse.
The story takes you on an emotional ride where you feel happy and sad with the characters. This story touched my heart, maybe because I have been adopted by birth and when I read the script I just knew that I wanted to be part of it. It does have a happy ending, not in the way that you would think, but it is definitely worth watching. I really hope that someone finds this story so interesting that they decide to make a feature film of it.
Planning process:
The first time I was contacted by the film students was in January. They told me what they were looking for and sent me the script so I could get an idea of the characters. Then the planning process started. I started to do some research work and practising the special effects on myself and the hairstyles on a doll. Here, I was practising the old Hollywood wave.
I created a file for myself with all the characters and their different looks and I worked strictly from the time schedule. The filming was shot in 7 days and mostly over weekends. We started in March and shot the last scene in April. Then they finished the editing of the film and it was ready for viewing on 8 June 2017 where the movie played at the theatre, Zita. This movie is only 15 minutes long. Why do I talk about it only now? Good question. Last year, I was working too hard and experienced a burn-out. Therefore and due to health reasons I was advised to adjust my lifestyle a bit and cut down on working hours. There is a reason why 8 working hours a day is considered as healthy. I am happy to report that I am on the road of recovery and back at work with a stable pace. There were ten characters who needed makeup and hair plus the couple who adopted Hans.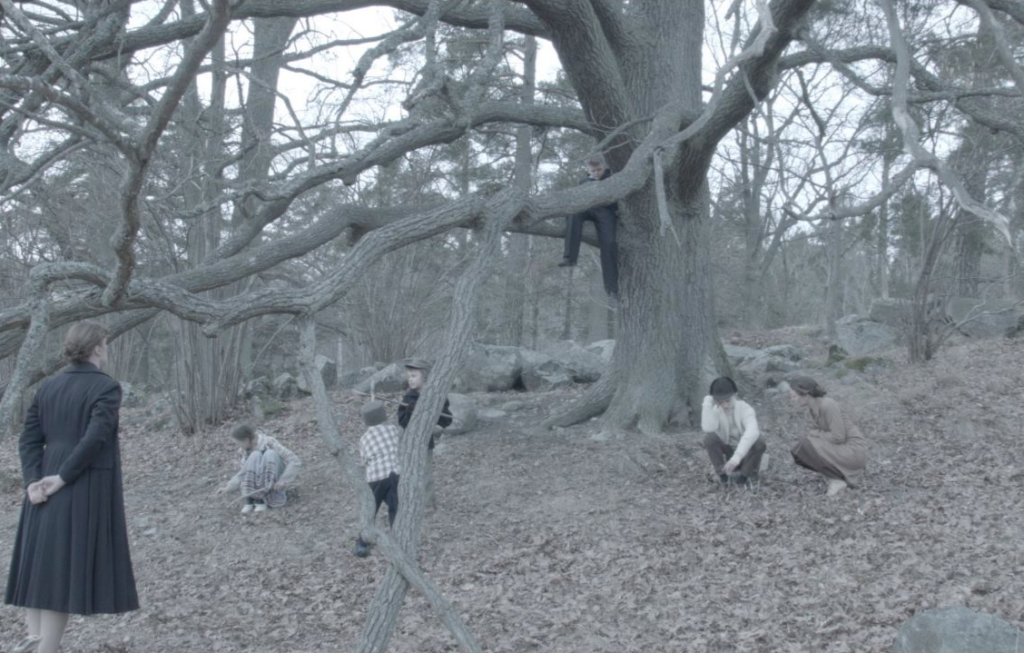 Behind the scenes:
Most of the characters needed plain or minimalistic 1940's looks except for Anna (played by actress Jasmine Heikura) which I will talk about in the second part. We started early in the morning and at 6:45 I started with the first makeup application. I had exactly 10 minutes for the makeup and ten minutes for the hairstyles per person. I can still remember how impressed Susanna was with my work and speed. Everytime I started to do someone's makeup, I would put on my timer for ten minutes and worked strictly according to it. It probably looked like I was dancing around the actors 🙂
1940's 10 minute makeup & 10 minute hair – "Pingstknut" It is a type of bun with curls around it.
Don't be fooled by Susanna's beautiful smile. She played the role of one of the villains, Ulla. Siv (played by Åsa Älmeby Thorne) was Ulla's helper and they both were mean old ladies. For Siv's character they wanted her to have a ballerina bun and I twisted the hair on the sides for a 1940's feel.
1940's 10 minute makeup & 10 minute hair with a ballerina bun.
For Börje Lundberg's character, Bengt, we wanted to make him look angry and I made a 1940's style side parting for his hair. I practised waves which I wanted to do for Bengt on my son, but we decided to keep his hair straight.
For the main character, Hans (played by Theodore Johansson) and his friend Bo they wanted a very plain natural boy's look. The girls had natural looks and a gave them just a touch of blusher to give them that natural young girl blush look. Most girls were wearing braids with ribbons in their hair. I will talk more about Britta's look in part 2. Stay tuned! 🙂
For the complete list of characters and more scene pictures, click here: http://www.imdb.com/title/tt6637910/?ref_=nm_knf_i1