Bohemian Wedding Makeup – Bohemisk Bröllop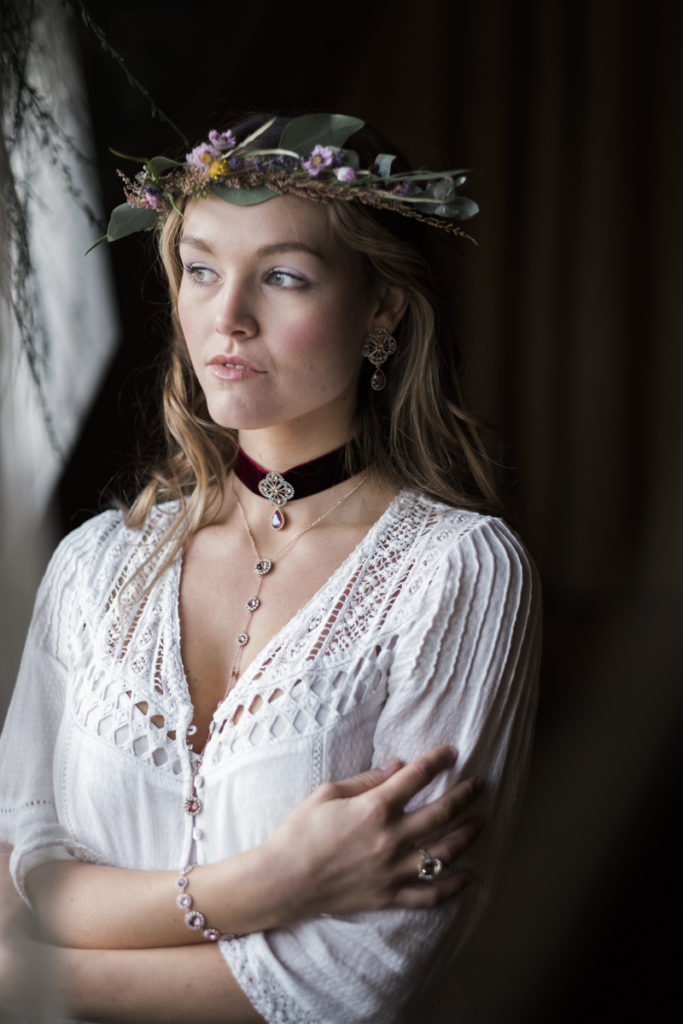 From September 2017 Mia Angeli Bei – My Beautiful Angels became part of the networking group Bröllop & Event. We decided to work together on a planned wedding photoshoot to create photos and brochures for our network's events. This is to show what we do as a networking group and the services which we provide. This is then given out at certain events and wedding expos which we attend. We decided on a bohemian theme with a country feeling.
…..
Sedan september 2017 är Mia Angeli Bei – My Beautiful Angels del av nätverket som kallas för Bröllop & Event. Vi kom tillsammans att skapa den magiska lantliga, bohemiskt teman.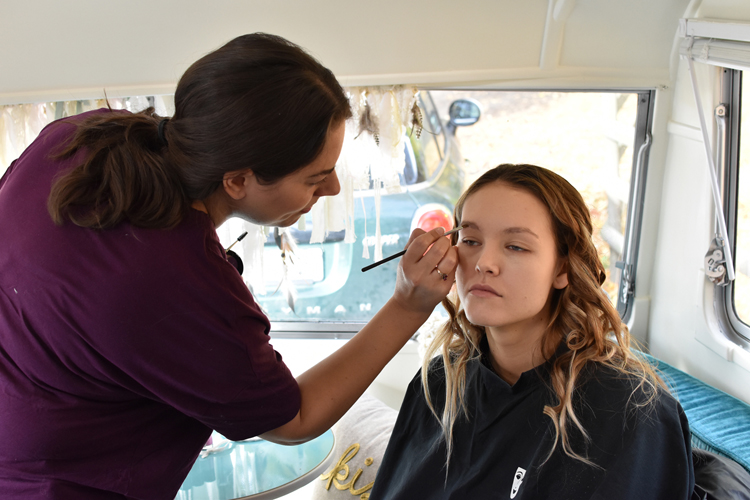 Things normally start with an early morning, as it was with this day. We came together at Ekeby Loge to create this magical bohemian wedding, where I did makeup and hair in Vagntasticevents's caravan bar. The color theme is rose pastels, olive-green and gold. The mint green and blue pastels of the mobile bar fit the theme perfectly. Strings of lace and feathers were decorated as interior for a boho feel.
….
Det var en tidigt morgon och jag sminkade och stylade Laura på Vagntasticevent mobilbar, rätt utanför Ekeby Loge. Färgteman är rosa pasteller, olivgrön och guld. Den mobilbaren, Marigold, var dekorerat med fjäder som interör och det pastellfärg blir så fint till teman.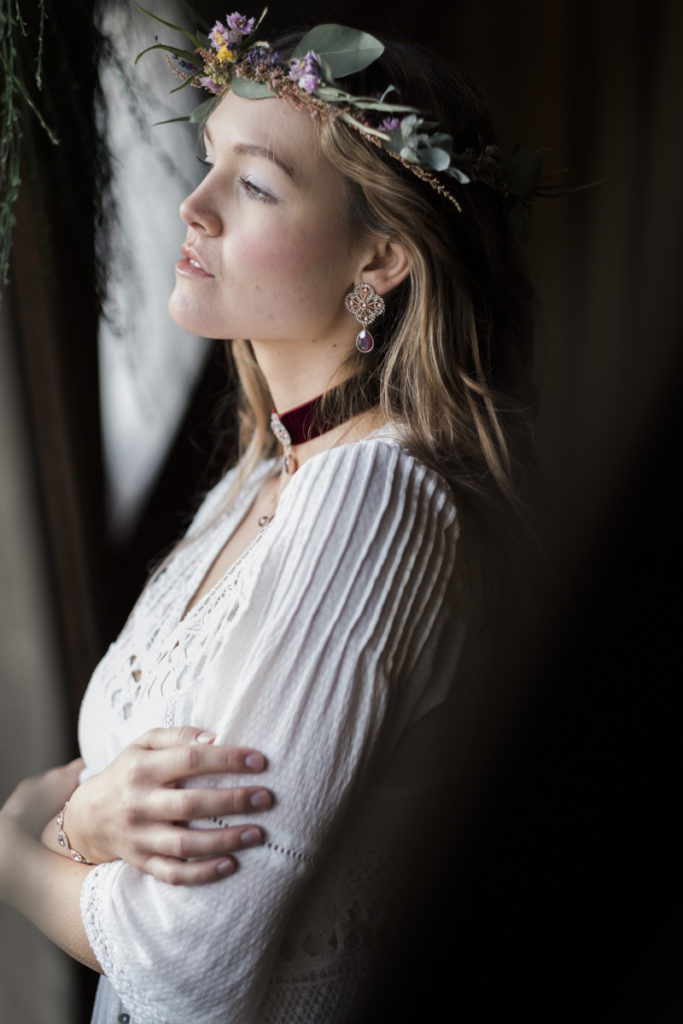 Pastel colours are back this summer and to make things a bit more interesting I decided on a soft pink pastel eyeshadow for a vintage feel. For Laura's blusher and lipstick color, I kept to a natural rosy brown which suit her complexion best.
….
En sommar trend för 2018 är pasteller. Istället av göra den klassiskt brudsminkning, har jag valt att använda en ljusa rosa pastel färg för en mer bohemiskt utseende. Hennes läppfärg och rouge är en naturligt rosigt-brun färg som passar Laura's kalla hudtoner bäst.
Laura Garcia's hair: Laura's hår: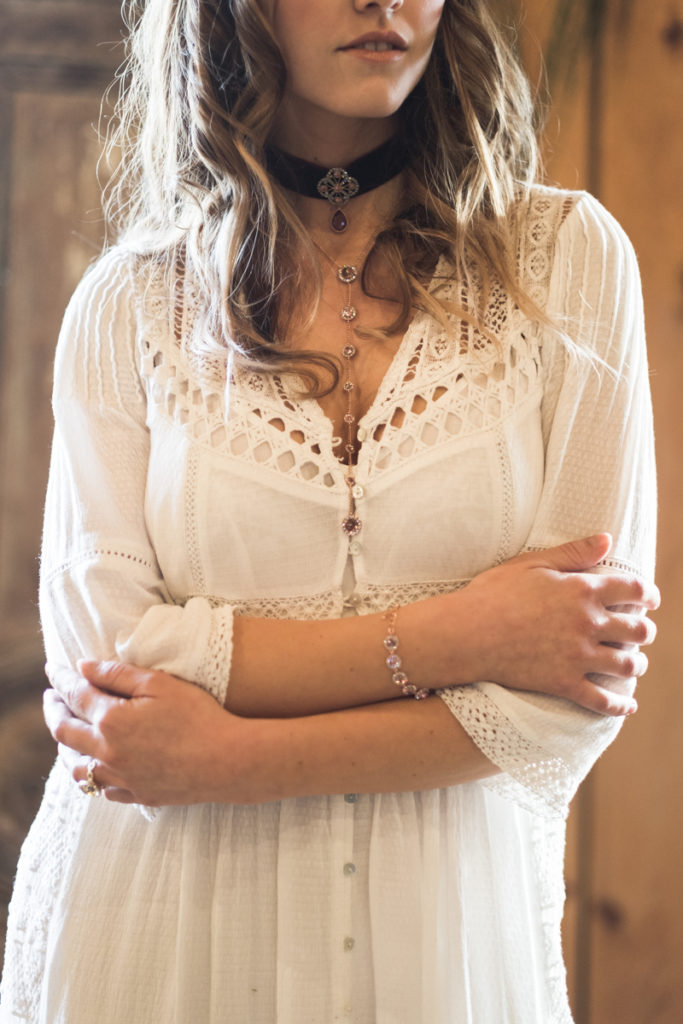 Laura had long hair which I curled, but left raw at the ends to create a wild and romantic feel. Kristina created a beautiful flower wreath as a hair accessory.
…..
Laura har långt hår som jag lockade, men lämnade tipsen för en mer fri och romantiskt känsla. Kristina skapade en fin hårkrans som håraccessoar.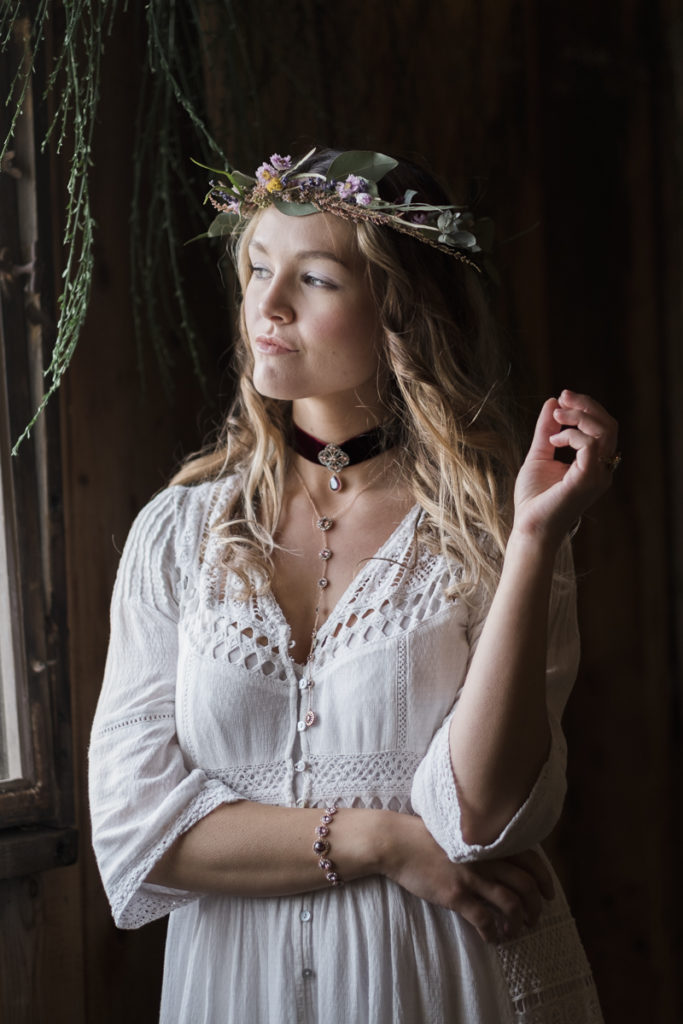 Countryside wedding bouquet / Lantlig brudbukett.
Flowers growing wild and free, handpicked individually and binded with a natural coloured lace string to create this beautiful bouquet.
…..
Blommor som växter vild och fri är handplockat och bindades tillsammans med en naturfärg spetts för den här fina brudbuketten.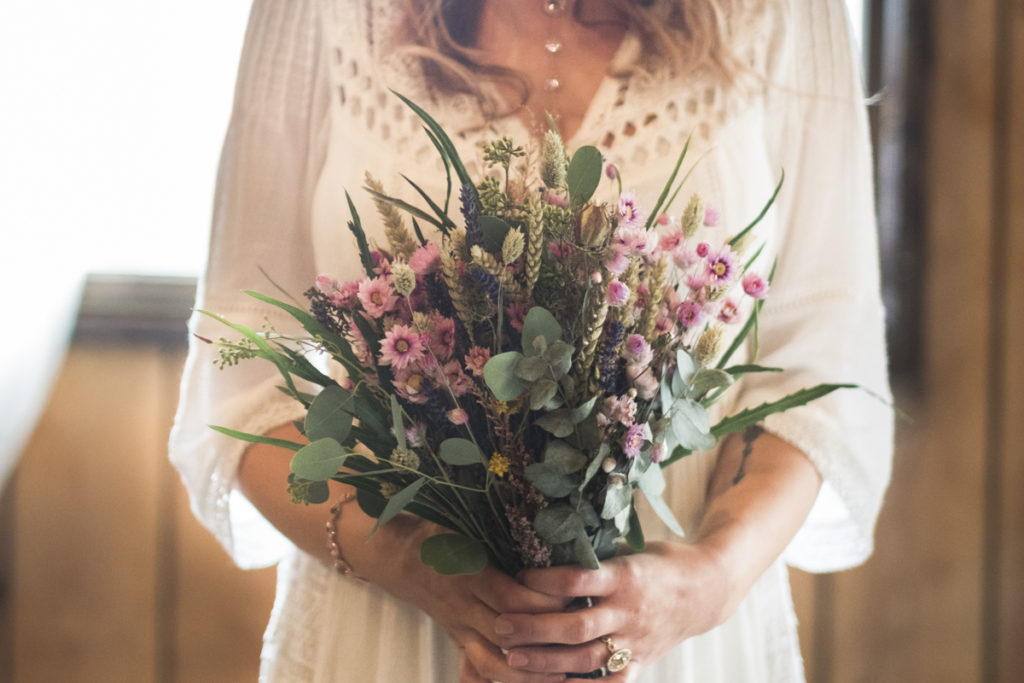 Putting it all together / På bröllopsdagen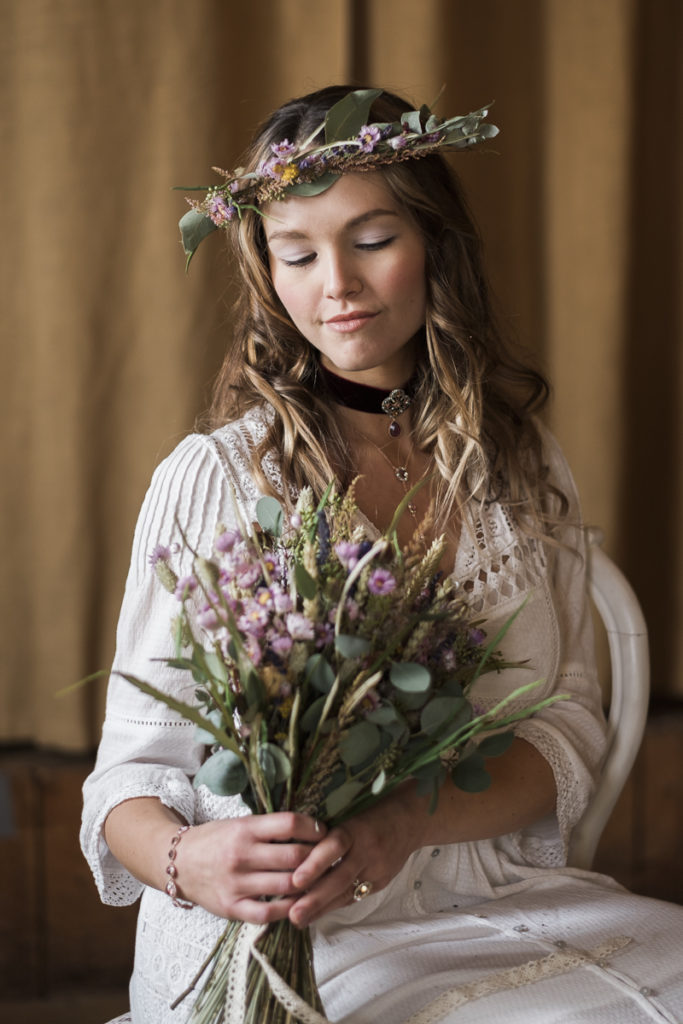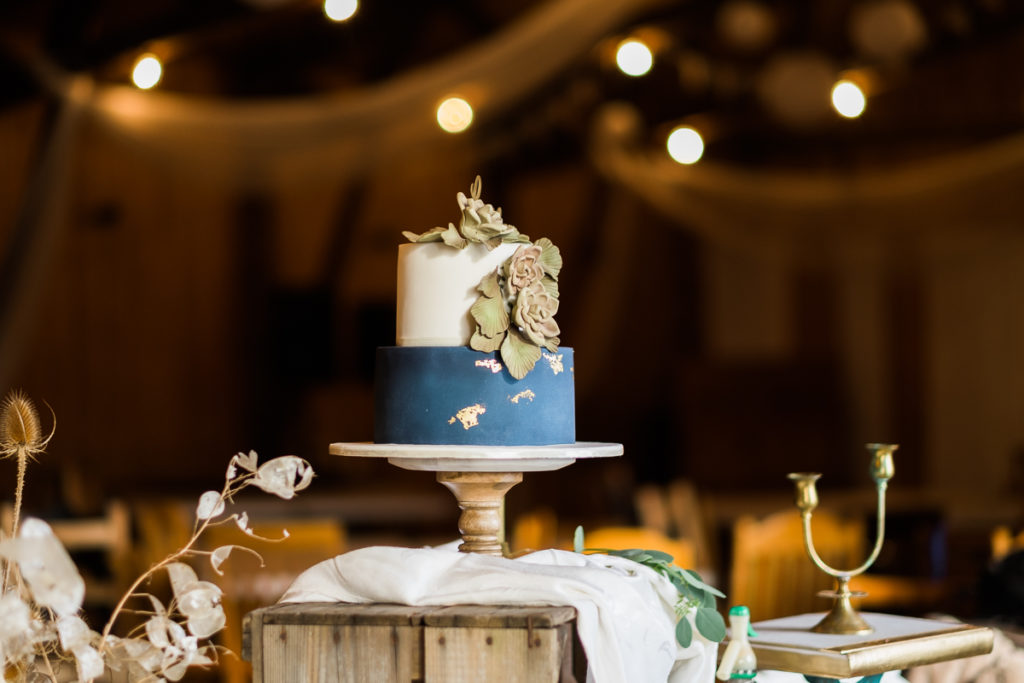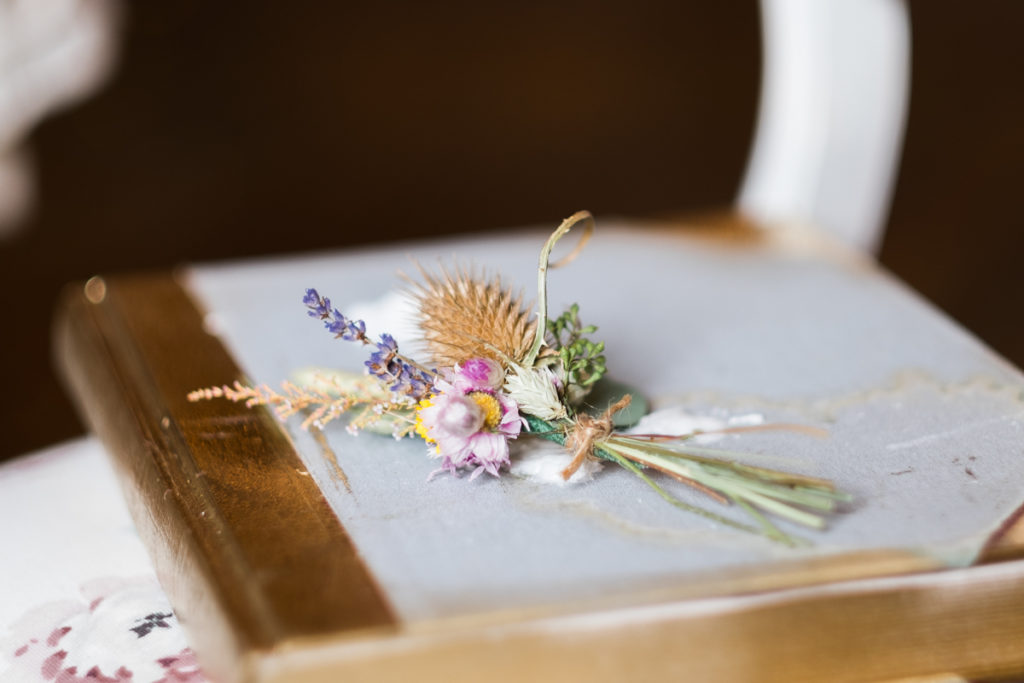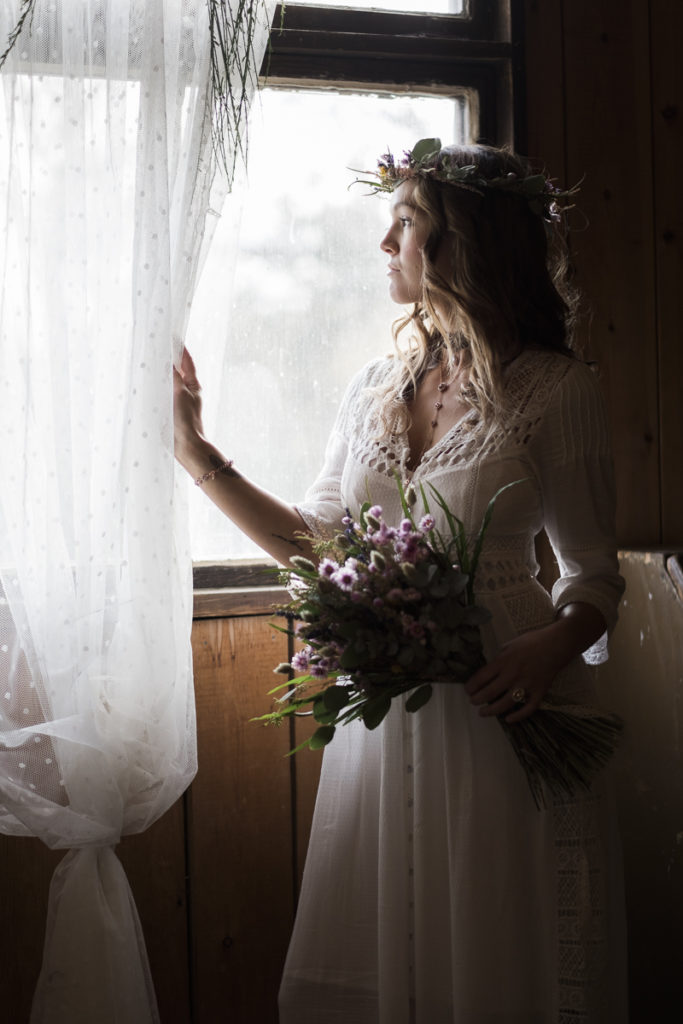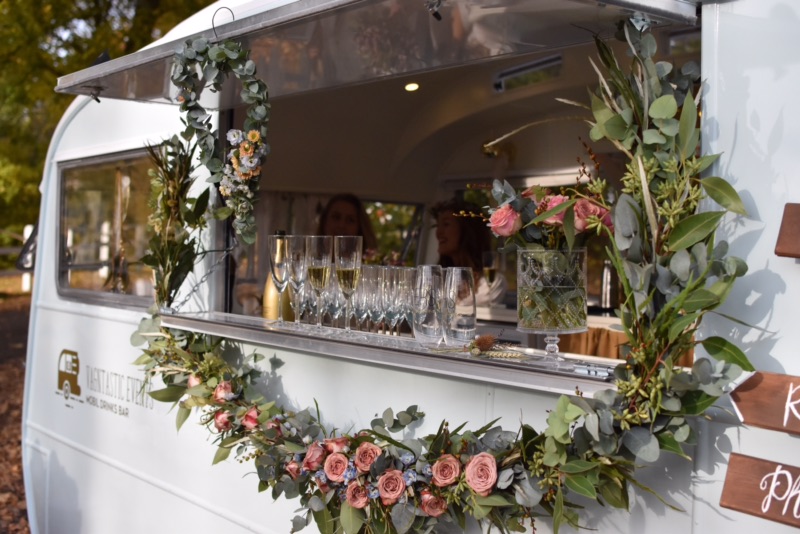 These beautiful photos are taken by Sofia Silva
Bohemian wedding bouquet and hair wreath by Kristina from Systerblom
Wonderful cake creation by Jaynie from Cake Couture
Burgundy chocker and jewellery from Home by Mia
Bohemian, rustic table setting were done by Emilia at Bröllop & Event.
Mobile bar: Miss Marigold, our little pearl from Vagntastic Events
Flowers for Miss Marigold are beautifully decorated by Lena from Tyresö Blomsterhandel
Makeup products sponsored, for the lady bartenders, from Ewis
Wedding venue Ekeby loge