Every bride which comes to me, has her own story. This is the story of Disa and how I created a beautiful look for her wedding. On the trial date, we sat down together to discuss all her make-up and hairstyling needs. We discussed her wedding color scheme and we talked about which colors would suit her best.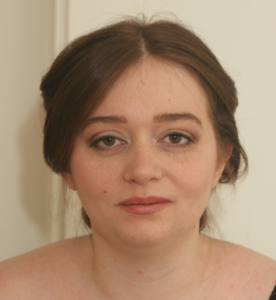 She met her husband at Stadholms university and they decided to get married on the spot where they first kissed. How romantic!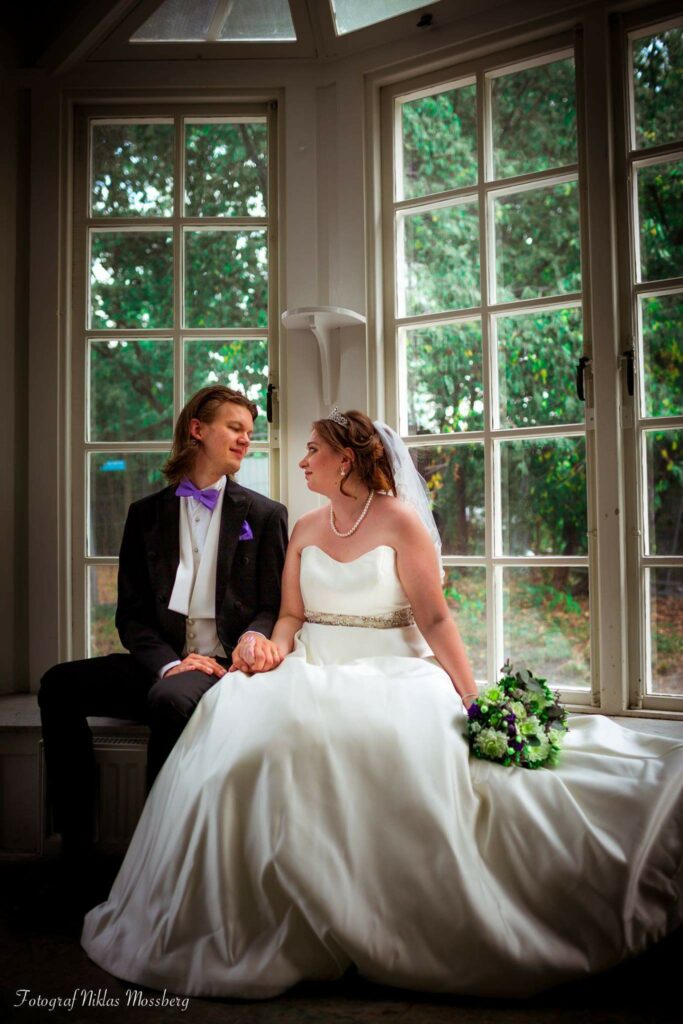 Disa was wearing an off-white, satin dress with a very slightly golden glow. The colors for the wedding was purple and silver. She has a blue undertone and cool colors would suit her best, but her dress were a bit warmer. Therefore, I decided to use cool colors like rosy pink and burgundy to compliment her complexion, but added a little bit of brown eyeshadow to fit her complete look.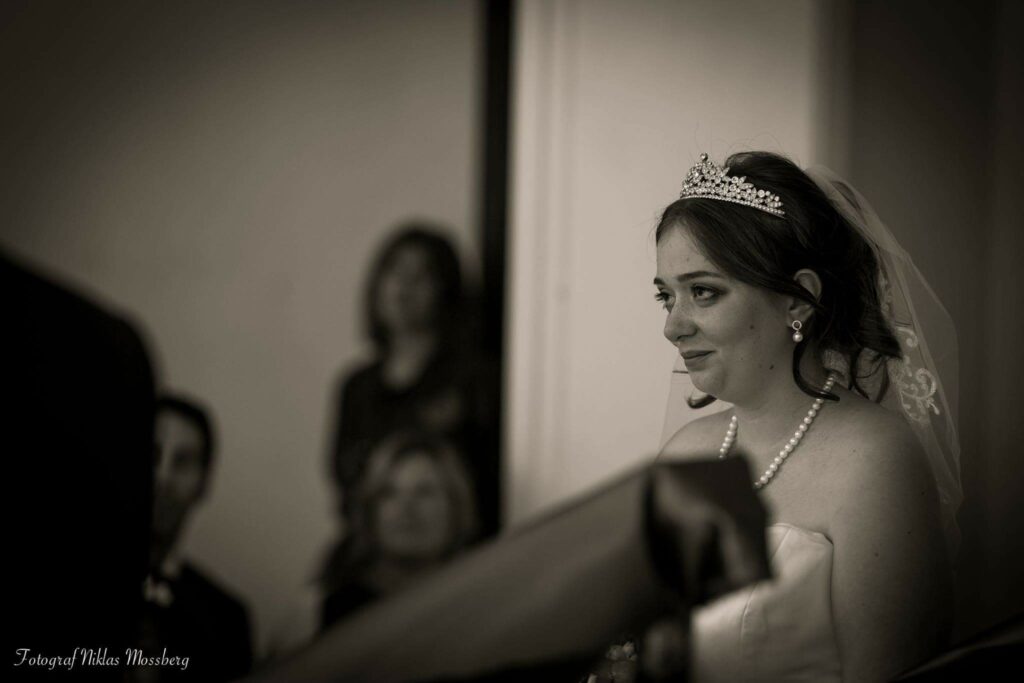 We looked at a few pictures to get an idea of how she would like to have her hair styled. She has a heart shaped face which means her forehead is slightly broader than her chin. So, we decided on classic curls, to pin that up in the back, but also to leave a few hanging softly down her face for a more balanced look. Lastly, I placed her veil over her hairdo, which she could removed later if she wanted to, and her crown on top of her hair. What a beautiful tiara, what a beautiful bride!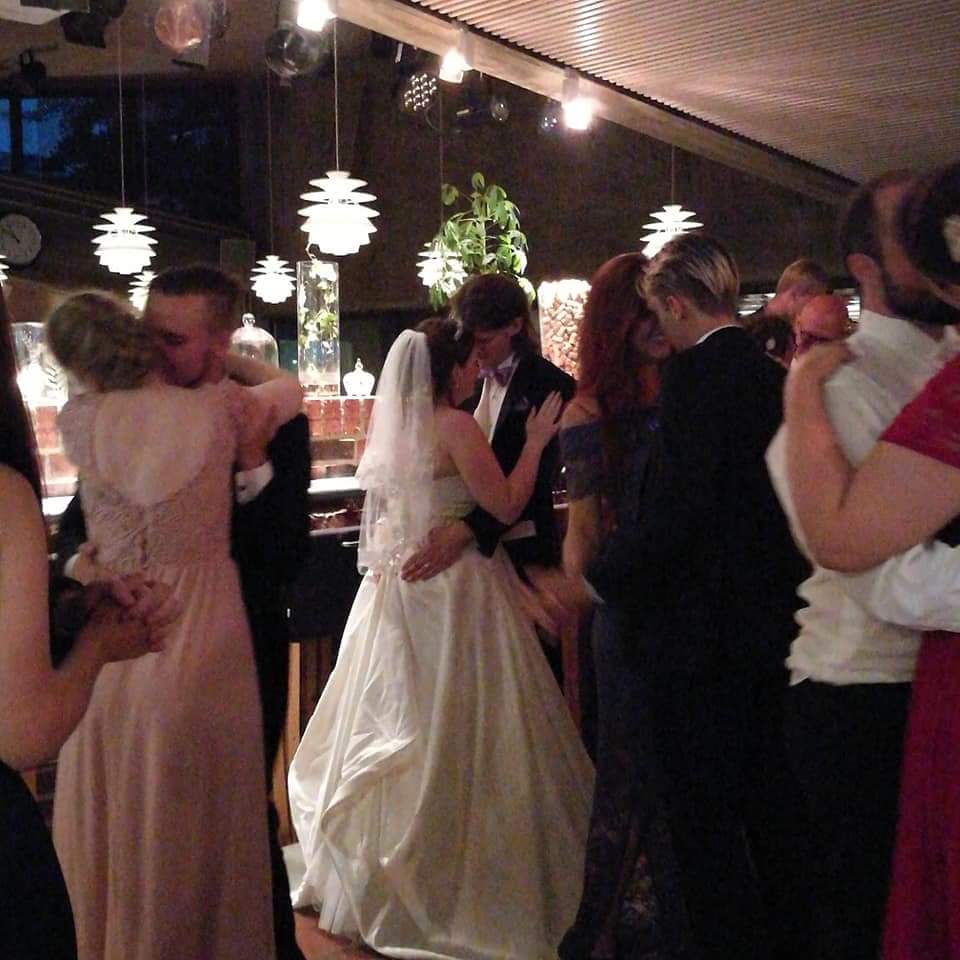 Disa, thank you so much for sending me pictures from your wedding day. It was an absolute pleasure doing your make-up and hair 🙂